Solent Youth Action began life in 1999 as the Eastleigh Millennium Volunteers project, delivering the national Government youth volunteering initiative in the Eastleigh area from Eastleigh Community Services.
We identified limitations in the Millennium Volunteers (MV) programme – demands for youth volunteering that it could not meet, and groups of young people that it couldn't effectively reach. We identified ways to address these by expanding on MV with complimentary projects. Continuing as a project within Eastleigh Community Services (ECS) we developed these ideas into a number of pilot youth volunteering schemes.
We grew and refined these pilot projects over time, until we reached a point where they became as significant a part of our work as delivering the MV contract. We set up Solent Youth Action as an independent organisation in it's own right to turn the pilots into full projects. We registered as a charity and a company limited by guarantee in 2005, and on 31st March 2006 Solent Youth Action became an independent organisation.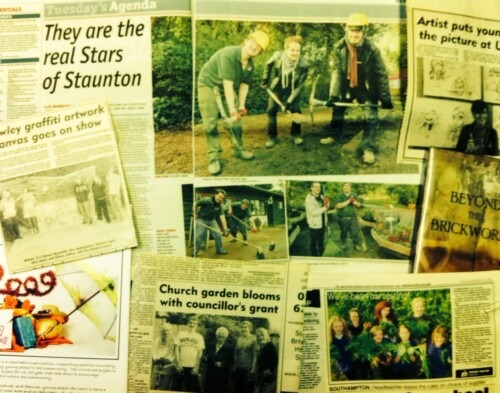 The projects continued to grow and develop, and were added to with new pilot schemes. We quickly established ourselves as an effective deliverer and innovator in this work, and started to take local leadership and coordination roles in the development of youth volunteering. The most significant example of this was being the lead agency in the consortium bids for funding from V. Through this 3 year contract 2008-2011 we extended our services and expanded our geographic reach working across the whole of Hampshire, Southampton and the Isle of Wight and Portsmouth. Although this funding from V ceased unexpectedly at the end of March 2011, we were successful in our application to the government's Transition Fund to secure our position for another year 2011-2012 and time to successfully seek alternative funding sources.
Since 2012, we have been seeking funding and support from a variety of grant giving organisations as well as local authority sources, who have enabled us to continue our key projects and develop new ones according to youth trends. Youth volunteering is at our heart, but we also compliment it with a variety of youth clubs, personal development programmes and training which help to define Solent Youth Action as a Youth Provision Charity for vulnerable young people across the South of Hampshire.