Solent FOOD Action Ep 8: Chicken Goujons & Potato Wedges
Solent FOOD Action Ep 7: Chicken and Bacon Pasta Bake
Solent FOOD Action Ep 6: Pizza!
Solent FOOD Action Ep 5: Roast Dinner
Solent FOOD Action Ep 4: Chicken Pie!
Solent FOOD Action Ep. 3: BRINNER!
Solent FOOD Action Ep. 2: Spaghetti Bolognese
Solent FOOD Action Ep. 1: Homemade Burgers & Chips
Jan 2021: Back on radio we go
Chief Executive Officer Kailea joins Naomi from One Community and Craig from Groundwork South to talk about what's still out there for young people in Eastleigh and the South Coast during Lockdown 3.0. Listen to the show below:
July 2
020: Summer Ho
liday Activities Announced!
We have a PACKED 5 weeks of virtual and face to face activities. All information including how to book can be viewed here
June 2020: The PLANT PROJECT!
We are looking for young people aged 10 – 17 who would like to help our charity allotment grow! We need willing participants to grow plants at home for us to then plant at our allotment so that we have some fruit and veg to harvest after all of this pandemic chaos. If you'd like to get involved, and you live in the EASTLEIGH Borough or SOUTHAMPTON- please complete the form below and we will hand deliver your plant pack! For more info you can contact us here. Thanks 🙂
You will need:
Sun

Water

A 'Plant Pack'

This super simple instruction video:
27th November 2019: WE ARE HIRING!!!
We are looking for lovely humans who would like to join our youth work team. Please pop to our careers page here to see full information on the roles and job description.
25th November 2019: We need some Ukuleles!
This years Christmas number 1 ladies and gentlemen. If you have a Ukulele you would like to donate then please email info@solentyouthaction.org.uk or call 02380 650514 to arrange for us to collect! Thank you and big love!
14th October 2019: Good luck Molly 🙂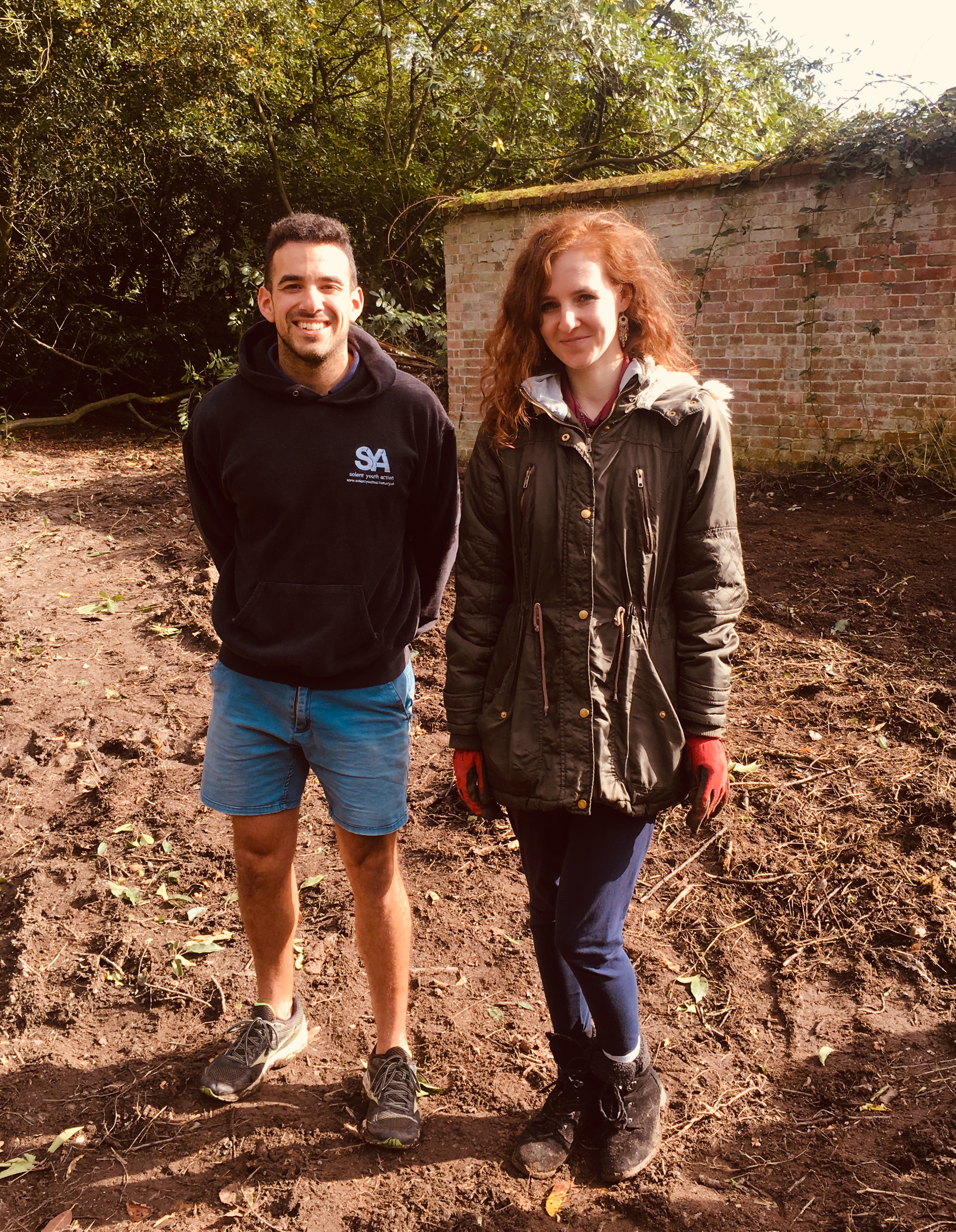 After nearly three years of volunteering as a Staunton Star with us here at SYA, we bid a fond farewell to Molly. As one of the longest serving female volunteers at the project, Molly has dedicated 100's of hours to volunteer at Staunton Country Park in Havant. We all wish her the best in whatever she decides to do, and wish her an eternity of good health.
Left: Youth Diversity Officer, Ross with Molly
October Half Term Holiday Scheme!
We have moved offices, so things are a bit hectic here at SYA HQ… buuuuut…. not too hectic to create an epic programme of activities for young people in October Half Term. See all details below:
31st July 2019: Over 1000 hours of volunteering completed by young people in Eastleigh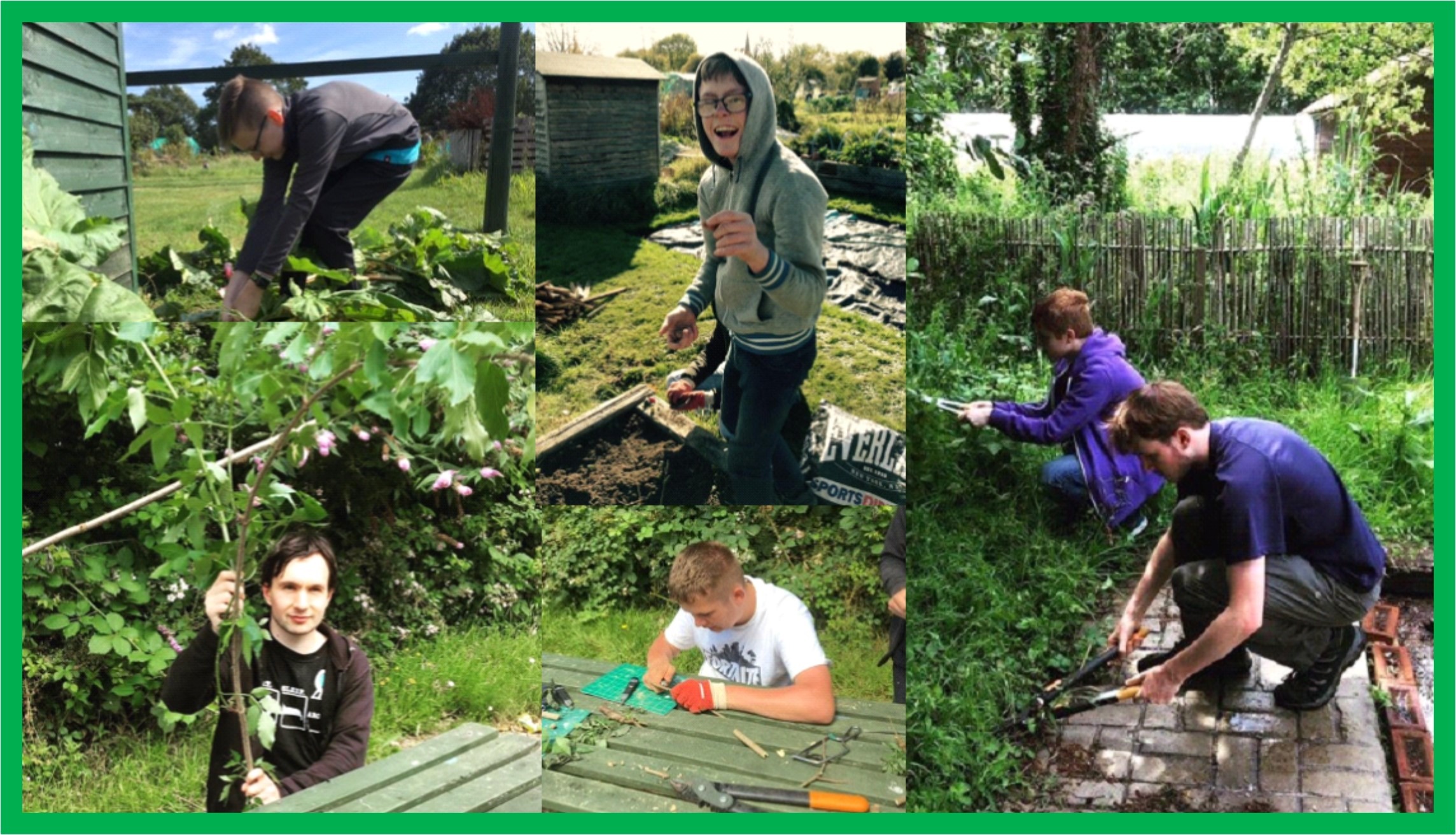 Here at SYA we pride ourselves on enabling young people to volunteer no matter what their barriers. Since January, and with thanks from Tesco Bags of Help Grant from Groundwork and the Ford Foundation, young people in Eastleigh have volunteered over 1000 hours, with 18 young people gaining accredited qualifications through our wonderful new Pearson Accreditation. Thank you to our awesome funders who see value in what we do, to the community to voted to support our volunteering projects with their blue tokens at their local Tesco stores, and most importantly the young people who have collectively volunteered their time to help others! #youthactionworks
7th June 2019:  Poldark's Pirates complete the National Three Peaks Challenge in 23 hours, 5 minutes and 11 seconds!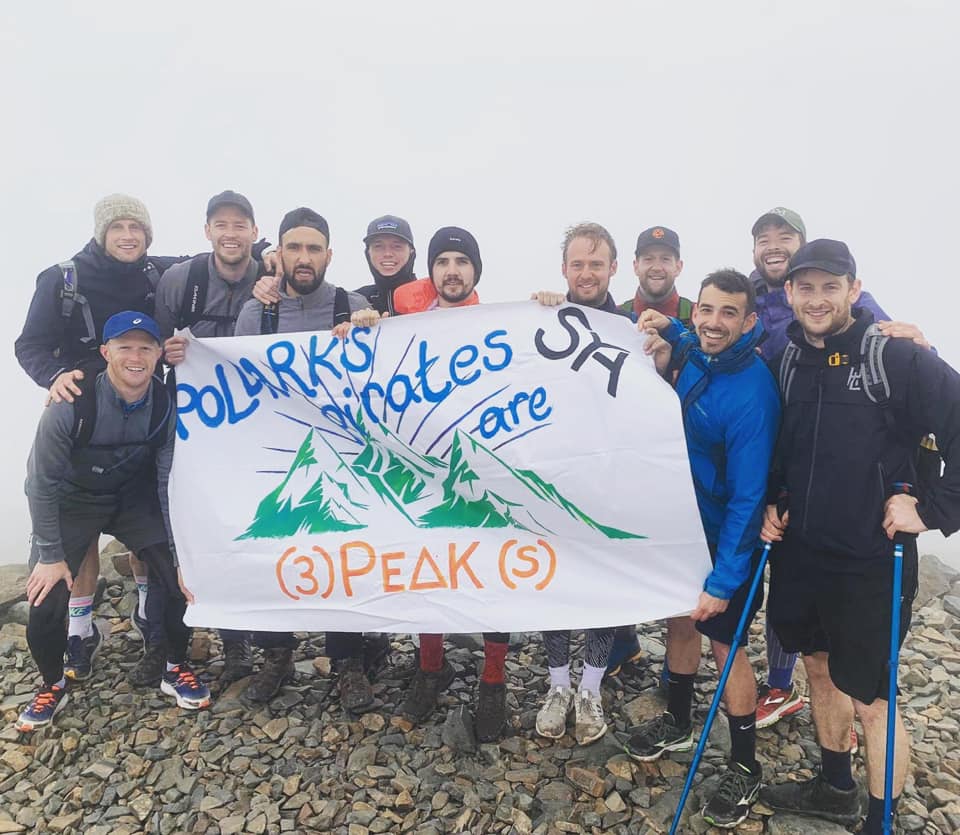 We could not be prouder of our amazing Youth Diversity Officer, Ross, and his 10 incredible friends who on the 1st June 2019 stomped their way up Ben Nevis, Scarfell Pike and Snowden in under 24 hours to raise awareness and funds for us here at Solent Youth Action.
"To say it was tough is an understatement. At times, morale was at an all time low, with many of us debating whether we could push on to complete the challenge. Thankfully, being a great group of friends we managed to stick together and pull through the dark times."                                                                                                           Ross Walters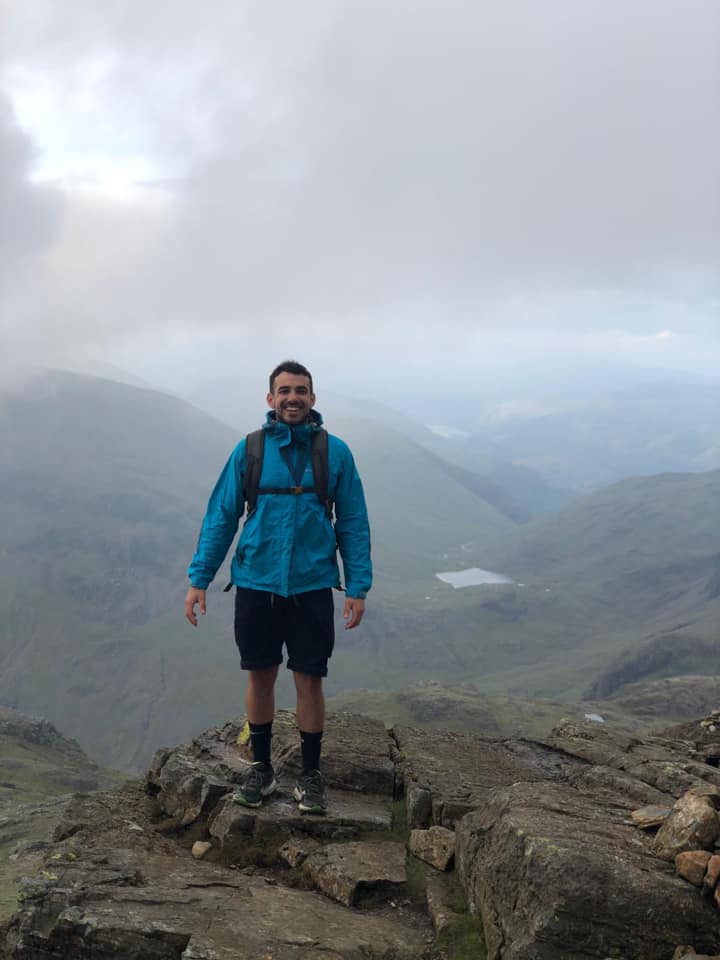 The team have raised in excess of £3000, with the figure still rising.
The funds raised are going to a bunch of things here at SYA, including a new wheel barrow for our lovely Staunton Stars Volunteer group, and a residential weekend for 8 young people with learning disabilities at PGL, giving them the opportunity to have an adventure with their friends, and their parents the opportunity to have a weekend of respite; something many will never have had.
You can read more about Ross 'Poldark' and his Pirates on our Three Peaks page here.
29th April 2019: 
SOLENT YOUTH ACTION ARE NOW A BTEC ACCREDITED CENTRE!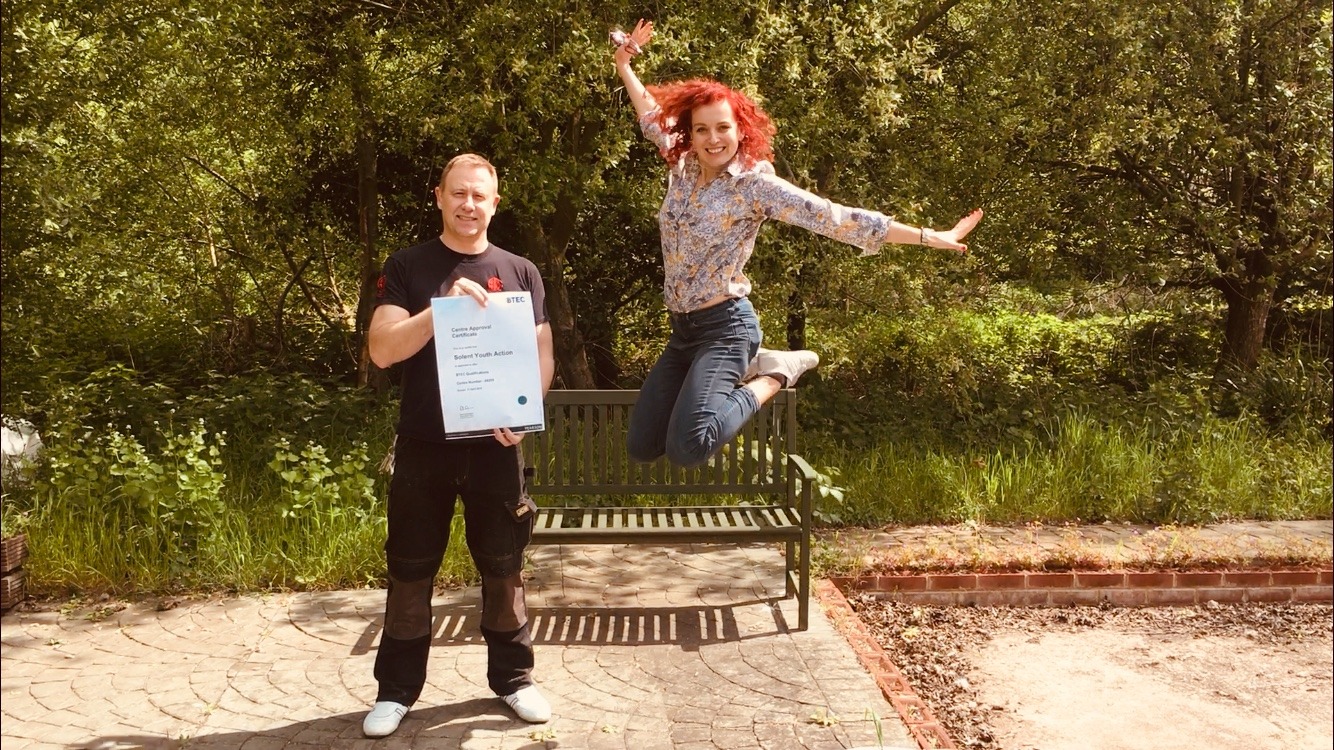 We are now able to provide Pearson approved Level 1 BTEC qualifications in Construction for our volunteers based at our outdoor sites. This is a very exciting opportunity for everyone, and wouldn't be possible without our partnership with Edmonds Learning and Development (EL&D). You can read more about EL&D here.  
9th April 2019: UNITY 101 FM Interview  Kailea Hurcombe, Chief Executive Officer
Charlie Smart: Crowd Justice 
Charlie is a kind and bright young person with Autism, OCD, sleep disorder and depression. 
For years his mum has been fighting to get him the support he needs and deserves to get an education.
Charlie is not coping in mainstream education at all. He is bullied daily, has no friends and cannot function. His EHCP (Education, Health and Care Plan) doesn't reflect the support he needs to achieve and have the same opportunities as his peers.
Charlie needs your help! You can read more about Charlie's story here. Please share the Crowd Justice, and help to spread the work to enable Charlie and his family to get the support they deserve.